What DISTINGUISHES us
The right dirt can make all the difference
Our grass is grown on black silty soil. Many other sod farms grow their grass on a sandy soil that is easier to grow grass on, but the sod does not transition to your yard's soil as well. These two yards had sod installed within a month of each other. The yard on the right installed Greener Gardens sod, while the yard on the left bought from our competitors.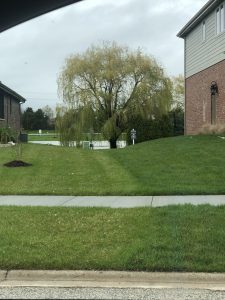 Sod versus Seed
Know the Advantages of Sod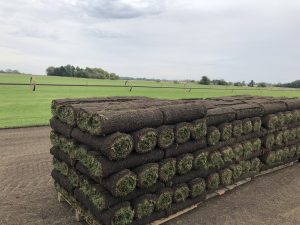 Sod will quickly transform your space to a mature lawn. Before making your decision, be aware of the many drawbacks of seeding your own yard. In the best of circumstances, it will take close to two years to have fully mature grass, while sodding will take weeks. Heavy rains can cause soil erosion before the seed is mature. Many attempts to seed a lawn result in weeds overtaking the grass seed plants. The time and labor savings from sod make it the right choice. Don't waste your time seeding your lawn, only to give up and install sod, later. Make the right choice the first time.
Natural grass versus Artificial turf